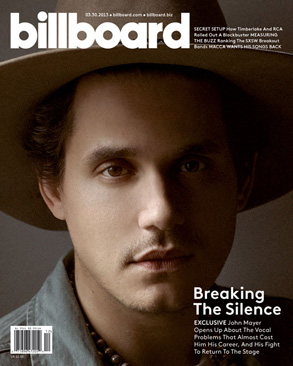 BIllboard Magazine
In January, John Mayer got back in the singing game after he was forced to take 10 months off to treat a nagging granuloma on his vocal cords that just wouldn't go away.
But that pesky granuloma—which grew worse because of his longtime struggle with acid-reflux—gave Mayer a whole new perspective on things, which he explained to Billboard magazine.
"I was forced to type on my iPad to communicate anything," Mayer says. "It wasn't liberating. Is breaking your leg liberating? No. All complexity is gone when you don't have a choice."