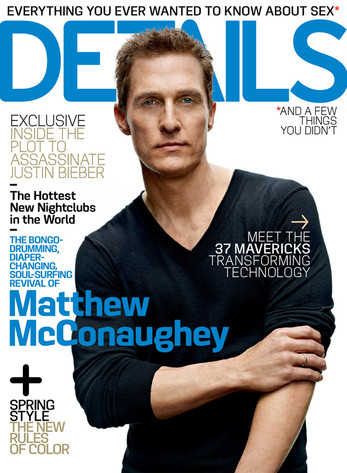 Mark Seliger/Details
Matthew McConaughey didn't immediately forgive Lance Armstrong his trespasses when the champion cyclist came clean about being dirty.
But in time the self-proclaimed selfish family man gave his longtime pal a break.
'He told a lie, he's not a liar," Details' April cover boy muses in an interview with the magazine.