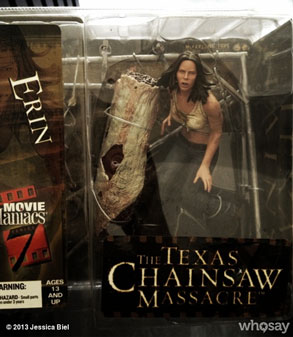 WhoSay
Anyone still have their Justin Timberlake marionette hanging around? Might be nice to send it Jessica Biel's way!
On Wednesday, the newlywed actress shared a WhoSay photo of her Texas Chainsaw Massacre character's action figure.
The still in-the-box toy shows a plastic version of Jessica's character, Erin, mid-run, trying not to get killed. And while her plastic hair looks a little stiff to us, J.Biel kinda likes this dolled-down look.