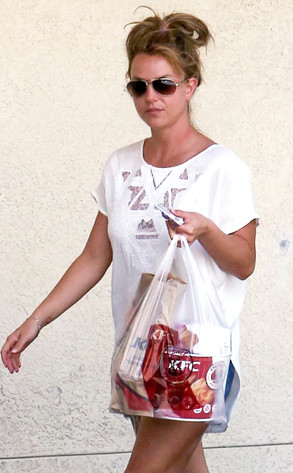 RS-Jack/X17online.com
Please tell me that Justin Bieber and Britney Spears used spray tans when they went tanning recently. Surely they wouldn't risk getting skin cancer!
—Eleven T., via Twitter
Spears did not use a spray tanner when she visited a salon near Los Angeles twice last week. She used a tanning bed that colors you up with—so the literature says—"minimal exposure to burning rays."
As for Bieber, he hit a tanning franchise in Paris during the French leg of his world tour. It's also unlikely that Bieber used spray tan; the franchise he visited, Point Soleil, is essentially an old-school Euro tanning salon. It offers tan booster products, but no spray tanning.
Do you see where I'm going with this answer?