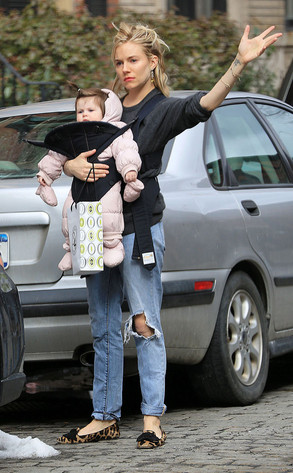 Jackson Lee / Splash News
Sienna Miller and Marlowe are the sweetest shopping buddies!
The 31-year-old fashionista and her adorable 7-month-old daughter were snapped on the streets of NYC after shopping in SoHo Tuesday afternoon.
Tom Sturridge's fiancée looked hipster chic in boyfriend jeans, a gray sweater and leopard flats, carrying her best accessory—her darling daughter—in a baby sling as she hailed a cab.