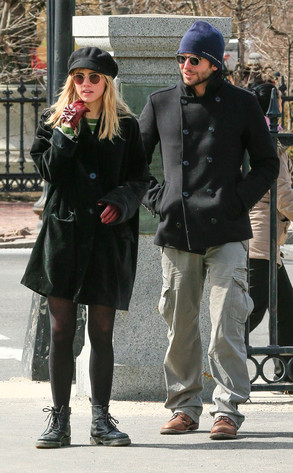 Splash News
Bradley Cooper definitely isn't dating Silver Linings Playbook costar Jennifer Lawrence, but it might not have been the age gap that stopped the two from making it happen.
The actor was spotted enjoying Boston and it's freezing temperature with with his possible new love interest, 20-year-old model Suki Waterhouse earlier today.
The couple braved the cold weather at the historic tourist spot in beanie hats with Suki dressed in a hipster-chic black jacket, skirt, tights and boots while Bradley was dressed in Khaki cargo pants a winter peacoat and a beanie.