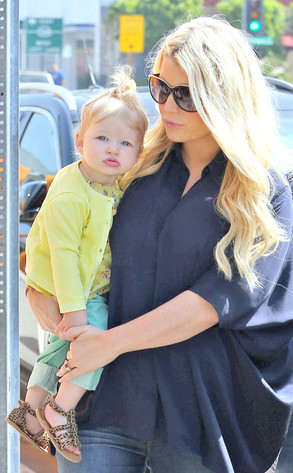 VM/FAMEFLYNET PICTURES
Does Maxwell look like Jessica Simpson or Eric Johnson? It might still be a little hard to tell for sure, but her mother is already claiming at least one of her daughter's features as her own.
"Maxwell has her momma's pout down pat," the Fashion Star mentor tweeted earlier today with a picture of the duo out and about on Saturday.
The snapshot showed a pregnant Simpson (who accidentally spilled that she's expecting a little boy) looking chic in a navy blouse, jeans and shades, while Maxwell made direct eye contact with her baby blues and, of course, showed off those full baby lips.