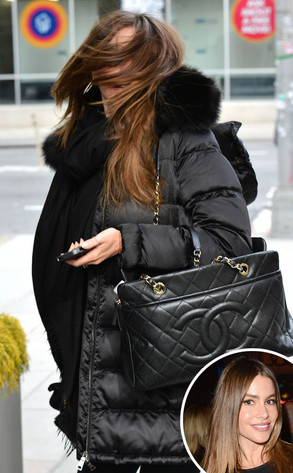 JAVIER MATEO/startraksphoto.com; Jason Merritt/Getty Images
Is that you, Sofia Vergara?!
The Modern Family actress got caught in the wind recently while she was leaving her hotel in NYC.
Wearing a big black winter coat and carrying her chic black Chanel purse, the 40-year-old brunette beauty's hair went wild in the breezy weather, covering her face while she was strolling the streets.
But even windblown, Vergara looks effortlessly gorgeous.
Vergara's not the first star who's hair went all Gone With the Wind. Check out the other stars who've been caught in hair-raising situations!