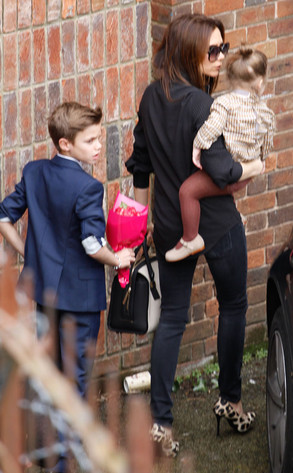 Neil Warner / Splash News
And the Beckham family continues their streak of perfection.
Victoria Beckham took her adorable 20-month daughter Harper Seven and 10-year-old son Romeo to visit a theater in Hertfordshire, England, Saturday.
Of course, the trendy trio looked stylish as ever as they walked to the venue and little Romeo carried a bouquet of flowers, presumably for a pal in the play.