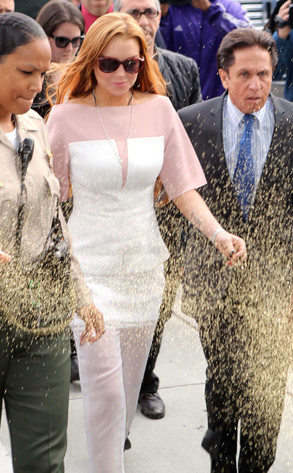 Deano / Splash News
How's this for a welcome?
As Lindsay Lohan arrived at a Los Angeles courthouse for the first day of her trial over charges she violated her probation in connection with a car crash last June, the troubled actress had glitter thrown at her.
Fortunately, a security guard managed to step in just in time and prevented Lohan from getting hit by the sparkly stuff. The guard, however, was not so lucky.