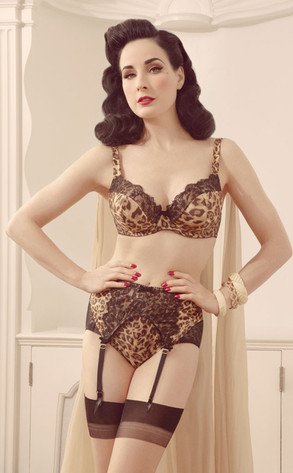 HSN
When it comes to the bare essentials, burlesque queen Dita Von Teese knows how to strip things down to the elements that seduce her the most.
"Glamour and beauty and luxury," she purrs, "and marry that with fit and function and attainability."
The raven-haired siren is talking about her new line of vintage-inspired lingerie—which is set to launch on April 23—and she tells this to us as she sits perched on a velvet couch in a speakeasy-like backroom of the trendy Manhattan boîte The Lion.