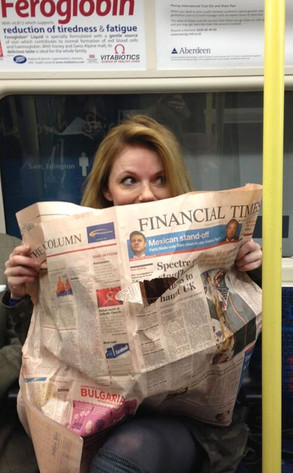 Twitter
Stars are just like us, right?
Well, if we happen to be British pop royalty who opts only to ride public transportation for fun, then yes, definitely. Geri Halliwell is just like us.
The former Spice Girl took the tube this morning for the first time in 17 years, and she has posed pics to prove it.