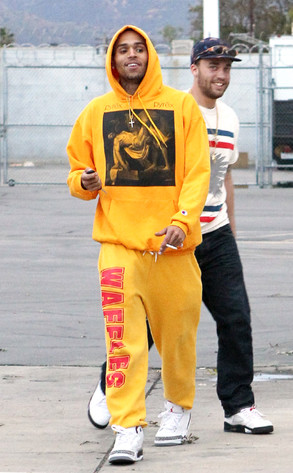 RS/X17online.com
Chris Brown is getting back to the music (or wait—is that Justin Bieber?).
The 23-year-old "Run It" singer was snapped leaving the studio yesterday less than 24 hours after his valet altercation at an L.A. charity event before his impromptu concert performance (and subsequent Drake smackdown) at a Hollywood nightclub Wednesday night.
The controversial hip-hop star was all smiles as left the studio, smoking a cigarette and shining bright in an electric yellow sweat suit.