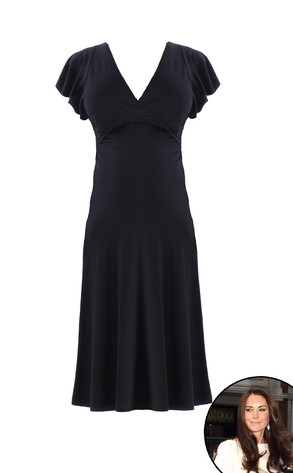 Courtesy of Seraphine, FameFlynet Pictures
Kate Middleton is busy shopping for her royal baby bump!
The mama-to-be was spotted browsing the Séraphine maternity brand Wednesday evening at Peter Jones department store in London.
While perusing the racks for pregnancy fashion, the expectant royal took a liking to the maternity line's Brooke dress, which retails for a reasonable $55. She was also seen checking out Séraphine's maternity tights and classic bamboo stretch leggings (previously worn by January Jones).