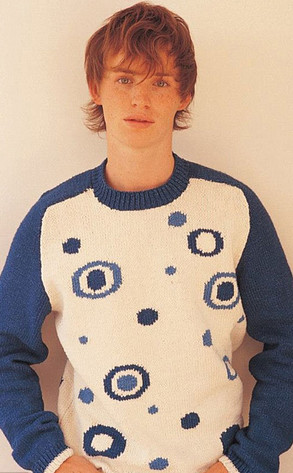 Rowan Yarns
Aw, look at Eddie Redmayne's adorable baby face!
Before the sexy Les Mis star graced the silver screen, the handsome actor was a sweater model (no, really) for the knitting how-to handbook Denim People.
Too cute! The Rowan Yarns knitwear company posted the photo from 2004 on Facebook with the caption, "Hollywood A-lister found in the Rowan archive!"