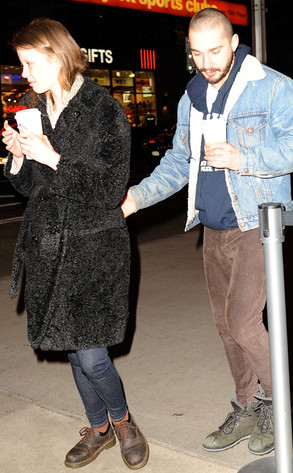 Splash News
We don't blame Shia LaBeouf for wanting to step out for dinner with his girlfriend, Mia Goth.
After all, the actor has no doubt worked up quite the appetite lately as he continues to leak emails that strongly suggest he left his role in the Broadway play Orphans because of conflicts with Alec Baldwin.
With his newly shaved head, the 26-year-old Lawless star escorted his ladylove to an Olive Garden in New York City.