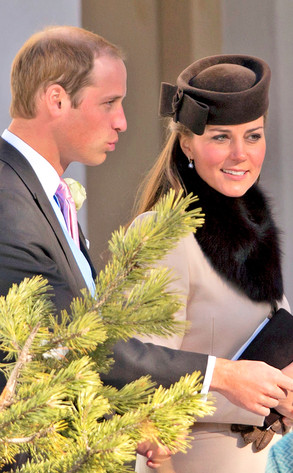 Indigo/Getty Images
So Kate Middleton basically told everybody she's having a daughter, right? So will the royals formally confirm it—and will she get in trouble?
—ronnie via email
Kate Middleton seems to be having a hard time staying mum on the sex of her unborn baby, dropping the biggest clue yet that she may be expecting a baby girl.
But whether her accidental mention of the letter D stood for daughter (Or maybe even dog? We're pretty certain Lupo would have fun chasing that squishy teddy bear around the gardens of Kensington Palace!), the likelihood is that Prince William and Kate won't be formally announcing the sex of their baby any time soon.
Why not?
Well, royal tradition goes that the sex of the baby isn't announced. Princess Dianafor example, did know that she was expecting boys with both William and Harry—but she kept it private.