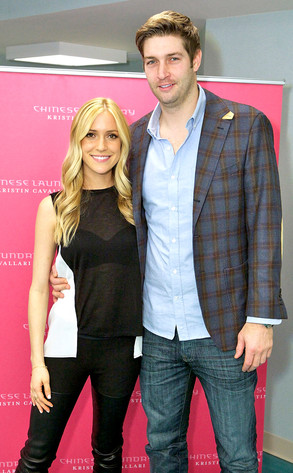 Jeff Schear/WireImage
Kristin Cavallari's life is nothing like it used to be.
The 26-year-old former star of MTV's Laguna Beach and The Hills now has baby on the brain.
So much so, she's looking into designing a line of nursing bras. "There was nothing cute out there when I was breastfeeding," she told me earlier today while promoting Kristin Cavallari, her new in-depth E! special with Giuliana Rancic (premiering Sunday at 10 p.m. ET/PT.). "If you would have asked me three years ago if I thought I'd be designing nursing bras, I would have said, 'No way!'"