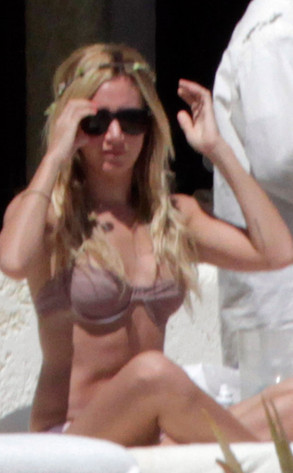 Clasos.com / Splash News
Let's face it: When it comes to wearing a bikini, Scary Movie 5 star Ashley Tisdale is anything but, well, scary.
Sure enough, the 27-year-old hottie proved just that while lounging around in some sexy swimwear on Monday during a little getaway in Mexico.
"Wrapped up #scarymovie5 last night.. Again. lol. Can't wait for u all to see it, we added some funny stuff. Now off to a much needed vacation," Tisdale tweeted on March 2 before taking off with boyfriend Christopher French.