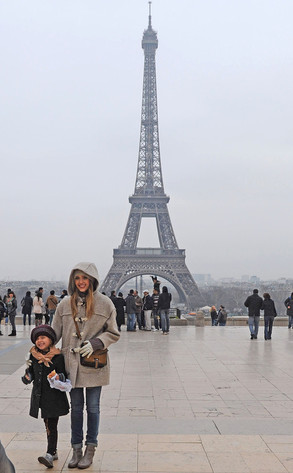 DLM Press, PacificCoastNews.com
Stars are just like us.
At least when it comes to making the scene at iconic tourist hot spots like the Eiffel Tower.
Jessica Alba and daughter Honor are only the latest proof of that happy fact as they do some sightseeing Friday in the City of Light.
So get an eyeful of stars at the Eiffel and see some of your favorite celebs go icon-to-icon with the French capital's landmark, including Jennifer Aniston & Justin Theroux, Katy Perry, Taylor Swift, Britney Spears and many more.
Bonjour!