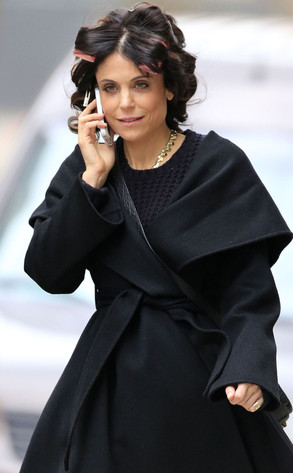 PacificCoastNews.com
This Skinnygirl has found herself in a hairy situation.
Bethenny Frankel was photographed stepping out of her NYC apartment Friday apparently in quite a hurry, because she was still wearing curlers in her brunette locks!
Sporting a stylish black coat and sweater, the reality star turned entrepreneur chatted on her cell phone as she made a beeline for an unknown destination.