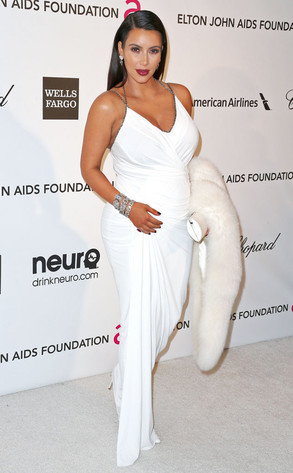 Frederick M. Brown/Getty Images
Kim Kardashian is indeed one sexy mama-to-be: Since announcing her pregnancy, the E! star has flaunted her baby bump in outfit after rockin' outfit, whether it be on the red carpet or en route to the gym.
Now, Kanye West's ladylove has taken to her blog to open up about dressing for her new shape, raving about the "fun" she's having exploring maternity fashion while sharing about the "struggle" she encounters to find just the right outfits for her blooming figure.
"For me, I've found that I've gained inches and I've gotten wider but my belly hasn't popped yet, so I struggle finding things that don't make me look heavy," she writes. "Some days my baby bump really shows, and some days it doesn't…so I never really know what I'm going to look like."