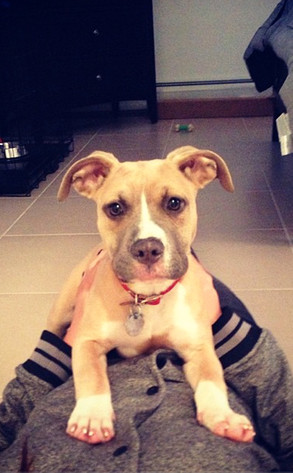 Instagram
Post Jersey Shore, Vinny Guadagnino is earning himself some do-gooder points.
The former reality star recently paid a visit to the North Shore Animal League and adopted an adorable pit bull pup. The organization, which calls itself "the world's largest no-kill animal rescue," matched Vinny with a domestic pet in need of a home.
The animal-loving Staten Islander couldn't help himself (I mean, look at the little girl) and decided to add a new companion in his life.