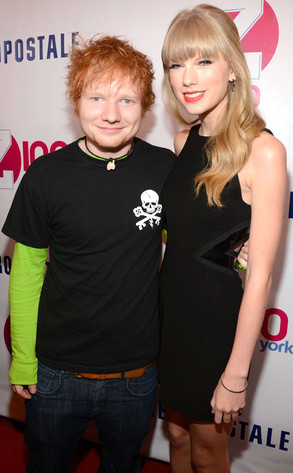 Kevin Mazur/Getty Images
Taylor Swift, be careful. Ed Sheeran might turn those tables and write a song about you!
Well, that's a bit presumptuous to say at this point. But Harry Styles' ex did spend most of the night Feb. 19 with this adorably cute, redheaded British boy.
A witness tells E! News that the night before the 2013 Brit Awards Ed arrived at Taylor's hotel.