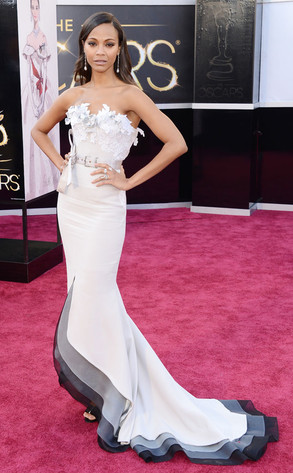 Jason Merritt/Getty Images
Zoe Saldana is really happy for her Star Trek director J.J. Abrams for landing the same gig for the seventh Star Wars movie.
"I'm totally ecstatic," Saldana told me at the Oscars.
However, she added, "We are going to give him s--t because we don't want him to ever think about leaving just in case we go into a third installment of Star Trek."