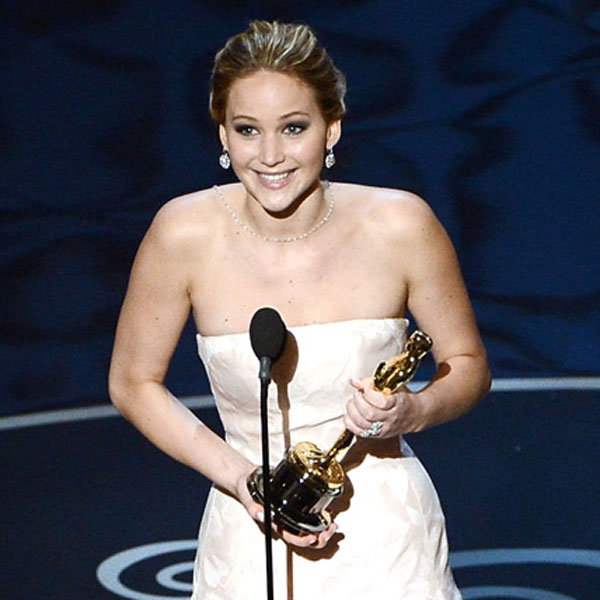 Kevin Winter/Getty Images
Yes, Jennifer Lawrence just won an Oscar. And, yes, she just became the second-youngest Best Actress recipient ever. But here's all what we wanted to know:
The fall on her way up to accept her trophy during the show telecast—what happened?
"What do you mean what happened?" the evening-gown-attired Lawrence shot back. "Look at this dress."
Lawrence gave good press conference (as always) at the 85th Annual Academy Awards. The Silver Linings Playbook star was quick and funny and down with host Seth MacFarlane. ("I loved the 'Boobs' song," she told reporters. "I thought he [MacFarlane] was great, hilarious.")
Kevin Winter/Getty Images
Most of all, Lawrence, who admitted to having "a shot" before meeting the press, sounded relieved that awards season was a wrap.
"The process today was so stressful," she said of her red-carpet prep work. "I felt like Steve Martin in Father of the Bride."
When asked if she worried about having so much success so early in her career, or of peaking too soon, the 22-year-old deadpanned, "Well, now I am."
Lawrence's best line, however, referred back to her Dolby Theatre tumble.
When asked what went through her mind when she fell, Lawrence said, "A bad word…It starts with F."