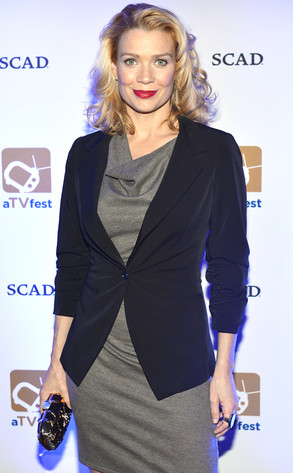 Rick Diamond/Getty Images for Savannah College of Art and Design
Spoiler Alert: Do not read the following postmortem if you have not watched the latest episode of The Walking Dead. Don't do it! For those who have watched the episode, keep on truckin'!

If there's one thing we learned about Andrea on tonight's The Walking Dead, it's that she's probably the most optimistic character on the show. Unlike Rick, Glenn, Carol, the Governor, Merle and--well, pretty much everybody—Andrea still thinks she can engineer peace between the prison folk and Woodbury.
Will that belief be her downfall? And how have fans reacted to Andrea's decisions so far? We caught up with Laurie Holden to find out.