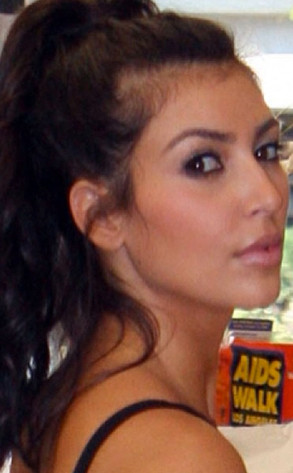 Instagram
Even Kim Kardashian has the occasional hair out of place!
The pregnant E! star Instagrammed a photo Wednesday of the "baby hairs" on her hairline.
Kanye West's love has talked a lot about removing those errant wispies, so we presume this pic is a throwback. Then again, the 32-year-old beauty didn't provide any context with this photo, so it's possible those baby hairs have regrown now that she's got a little one on the way!