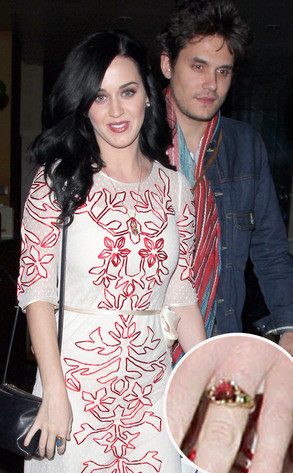 David Tonnessen, PacificCoastNews.com
John Mayer may have a "very human" relationship with Katy Perry and he's "quite happy" dating her, but is he ready to be Mr. and Mrs. Happy Human?
Perry was sporting a heart-shaped, ruby ring on that finger—the one we've come to know as a gal's wedding finger—while out to her Valentine's Day dinner with Mayer last night, immediately sparking concerns, er, rumors that she and her beau of the last several months had gotten engaged.
A rep for Perry hasn't yet returned a request for comment, but we're leaning on the side of...