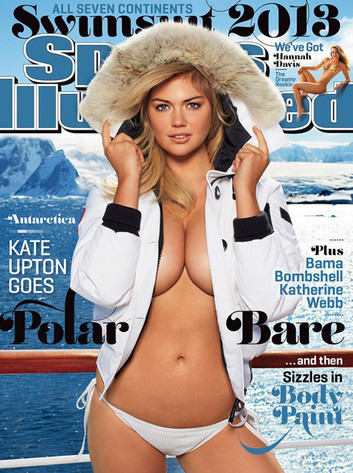 Sports Illustrated
Hey look, it's Kate Upton...again!
For the second year in a row, the blond beauty is the cover girl of choice for the Sports Illustrated Swimsuit Issue, the big reveal coming via leak earlier today.
No wonder David Letterman has nine other models lined up for Monday's show in addition to Upton—there's no such thing as a big official reveal anymore!