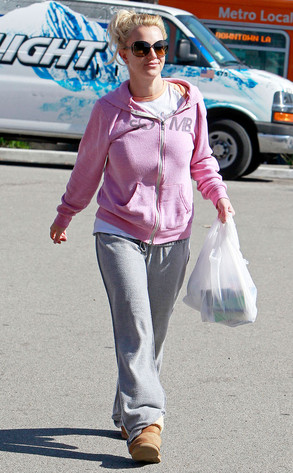 Miguel Aguilar/Juan Sharma, PacificCoastNews.com
Britney Spears was quite the busy bee today!
The former X Factor host threw on some comfortable clothes—which included a pink zip-up hoodie, gray sweats and UGG boots—for a quick drugstore stop at Rite Aid, before changing again into a pair of jean shorts and oversized frock for a run to Target (look at her being productive with her errands).
But the best part? She also made time to hit the studio!