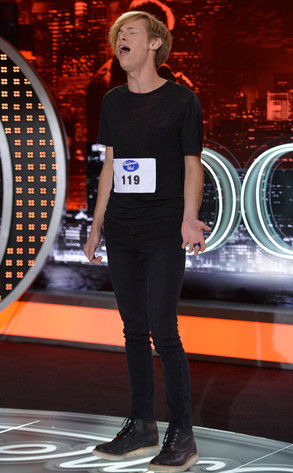 Michael Becker / FOX
Did the American Idol judge find any talent deep in the heart of Texas?
Sure they did—though a bunch of it came from outside the Lone Star State.
Nicki Minaj was an immediate champion of 19-year-old Papa Peachez, a self-described "big black woman trapped in a little boy's body" from Jackson, Miss., who sang his own music about being a "gypsy on the rise...a woman in disguise."