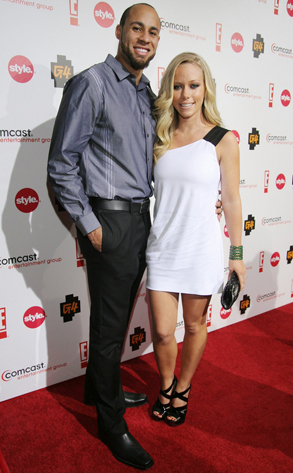 Dana Ross/E! Networks
Kendra Wilkinson-Baskett and her hubby Hank certainly know how to have a great time, but when it comes to throwing Super Bowl parties, this couple's got the market cornered.
After all, who could throw a better Super Bowl bash than a former NFL player and his super sexy wife—who just so happened to spend some time living in Hollywood's most notorious party house?!
We recently caught up with Hank at the Kentucky Derby Prelude Party and he told us the three rules he and Kendra follow to make sure their Super Bowl parties are always a success!