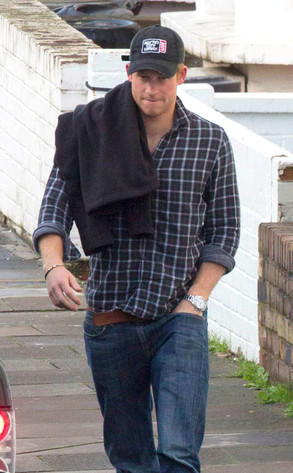 Ikon Pictures Ltd./Rex USA
All work and no play would make Harry a royally dull boy. Fortunately, there's no danger of that happening anytime soon.
Not even a week back from his Afghanistan deployment and Prince Harry hasn't missed a beat on the party circuit—Prince William's sociable sibling partied down, and was photographed leaving his Saturday night homecoming bash...at 10 a.m. Sunday morning.
You could say he really let his heir hair down.