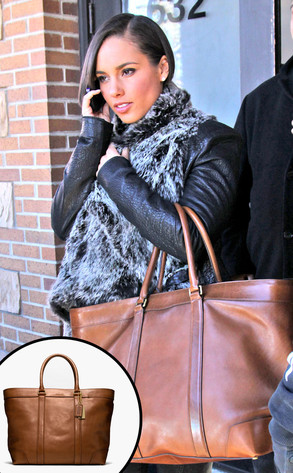 Courtesy: Clint Brewer / Splash News / COACH
Looking for a cute new tote for that upcoming weekend getaway? Something chic that actually fits all of your shoes, dresses and everything in between?
Well, we've got you covered!
When we spotted powerhouse diva Alicia Keys carrying this Coach stunner at Sundance this week, we had to take notice!
Not only is this bag large enough to fit all of your essentials, but its classic structure and brass hardware literally goes with everything!