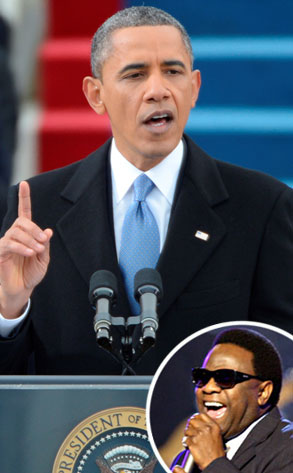 Pat Benic/Pool/Sipa USA/dapd, John Shearer/WireImage.com
Last year, President Barack Obama paid tribute to Al Green by belting out a few lines from his classic hit "Let's Stay Together." Unfortunately, though, Green had to pass up the chance to return the favor this time around.
The legendary singer had to turn down a request to sing at the prez's inaugural ball Monday, per published reports.
In a statement, Green's rep confirmed that while the singer had indeed been approached to perform at the gala, he had to decline due to scheduling conflicts.