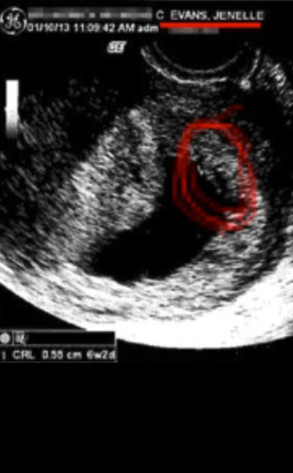 Twitter
If Jenelle Evans' bare baby bump reveal wasn't enough, you're in luck.
The pregnant Teen Mom 2 star posted her ultrasound picture on Sulia Friday.
"I circled where the baby is located since it's really hard to see," the 21-year-old wrote. "I'm 7 weeks now and was 6 weeks and 2 days when the ultrasound was done. if you look closely you can see on the bottom left hand corner it tells you how big the baby is and how far along I am. So excited!"