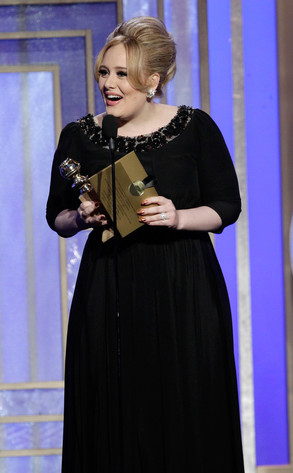 Paul Drinkwater/NBC
Adele has a Golden Globe now to go with her armload of Grammys, and she's not done yet: She wants the EGOT.
"I'm going to do it," the Skyfall winner said backstage Sunday at the 70th Annual Golden Globes, before ticking off her next goals: "Broadway and a TV show."
EGOT, that most elusive of Hollywood clubs, is an acronym for "Emmy Grammy Oscar Tony." Currently, Adele only has the Grammy part. The songstress, however, can be forgiven for looking past the Oscar—she's nominated for Original Song at next month's ceremony, and is considered the favorite to win for the 007 title track.