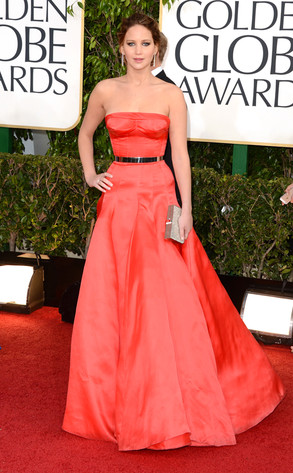 Jason Merritt/Getty Images
Jennifer Lawrence looks amazing. Even if she doesn't know just how amazing she looks.
"This is Dior haute couture," the Silver Linings Playbook star told our very own Ryan Seacrest. "I don't really know what haute means, but I had to say it."
And she looks all the more flawless considering she's sick. Yep, that's right. The actress braved the red carpet for today's Golden Globe festivities despite coming down with the flu.