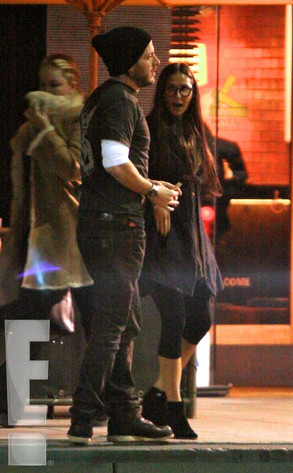 Zavar/Raffi/NPG.com
Demi Moore has a new man in her life.
The soon-to-be divorced star is dating restaurateur Harry Morton—and has been "for a few months" after meeting him through mutual friendes, a source exclusively tells E! News.
"They have been trying to keep it a secret," the insider says. "It's not a serious thing...but it may develop into something. They have a lot of fun together and have been meeting in secret places in New York and Los Angeles."