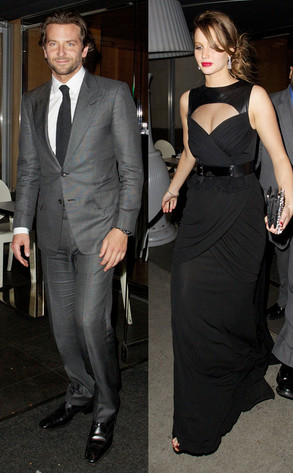 PacificCoastNews.com
Are we looking at the silver lining of a breakup here?
Further fueling today's word that Jennifer Lawrence and longtime boyfriend Nicholas Hoult have split up, the Silver Linings Playbook star and her recently single costar Bradley Cooper were seen having a quiet dinner Thursday at Hollywood hotspot Katsuya.
And, perhaps trying to avoid exactly what was suggested today anyway (OMG, they're dating!), they left separately.