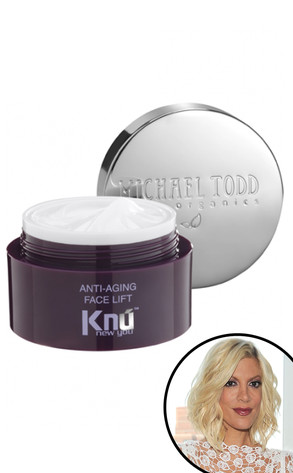 Michael Todd; Albert Michael/startraksphoto.com
Looking for a little pick-me-up? Try Tori Spelling's current skin care obsession, Michael Todd True Organics KNU anti-aging face lift serum, and you'll reap endless benefits for years to come.
According to the blond beauty, this miracle worker—which is packed with natural bio-active snail serum (yes, really!), rich in protein, lipids, trace minerals, enzymes, copper, peptides, amino acids and more—is her go-to potion for preventing wrinkles.
"It's like lip plumper for your face, gals!" she says in a release.