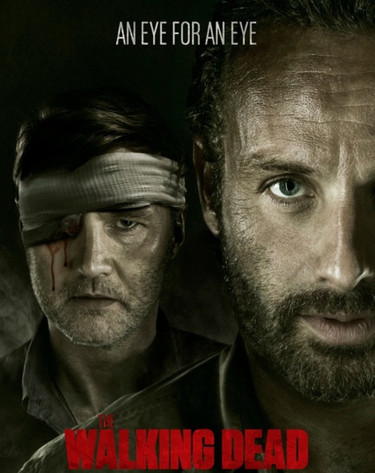 AMC
It's an eye for an eye when it comes to the face-off between The Walking Dead's Rick (Andrew Lincoln) and the Governor (David Morrissey)!
AMC's hit zombie series comes back for the second half of its third season on Sunday, Feb.10, and the network has just unleashed a new poster to tease its highly anticipated return, which is all about Rick overcoming several obstacles (A divided group! A pissed-off son! His own sanity!) to defeat the now one-eyed villain.
It's all fun and games until someone loses an eye, right?!