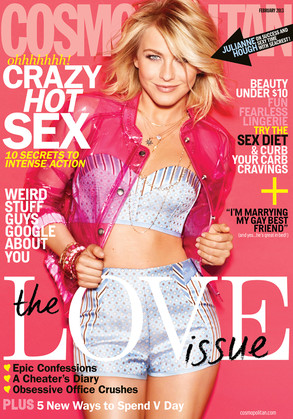 Cosmopolitan
In the new film Safe Haven, Julianne Hough plays a victim of abuse. And if the role resonated especially strongly with the blond beauty, it's because her character's story hit particularly close to home.
The Dancing With the Stars alum reveals that she, too, was a victim of abuse as a child when she began chasing her dream to be a dancer, and she opened up to Cosmopolitan about the emotional scars it's left behind.
In the magazine's latest issue, the 24-year-old explains how, at the wee age of 10, she hightailed it from Utah to London in order to follow brother Derek Hough to a prestigious dance academy.