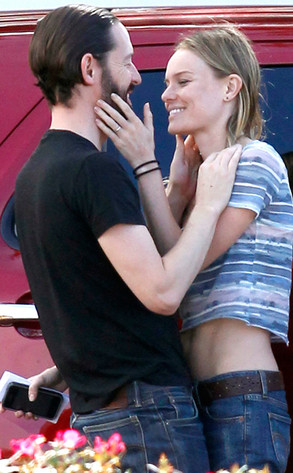 PacificCoastNews.com
Tis the season for secret weddings. And Kate Bosworth did call Michael Polish her "hubby" on Twitter.
But that's just a word she uses sometimes. They're not actually married!
Bosworth's rep tells E! News that the Movie 43 star and her director fiancé have not taken the plunge just yet. Hubby is just a term of endearment the actress uses for Polish sometimes, the rep says.