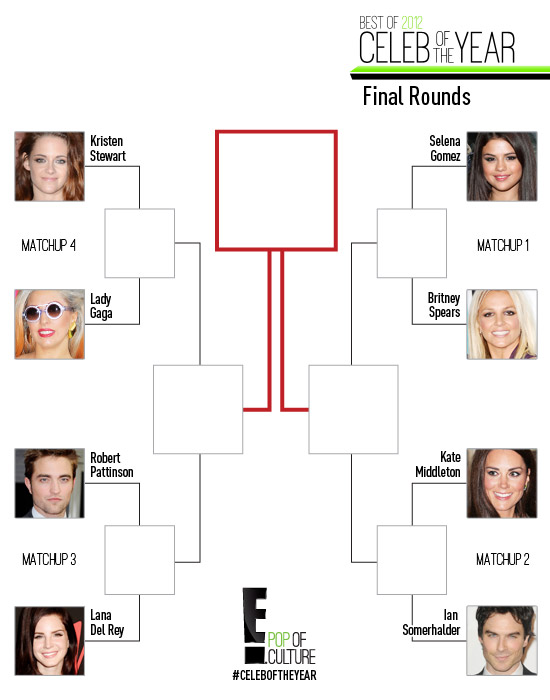 Still shedding a tear over your favorite celebrity's causality in our Celeb of the Year tournament?
Fear not, devoted fans.
Because if you've been following our startastic battle and voting in our wild card round, then you've been tweeting, facebooking, instagramming and heck, probably even pinning like mad after your favorite celeb was K.O.'d in the contest.