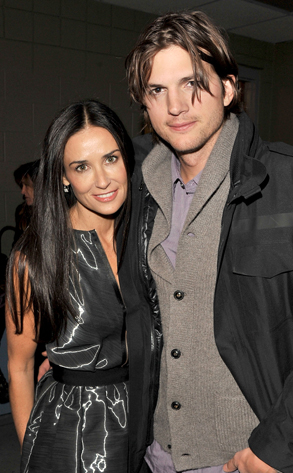 George Pimentel/Getty Images
As if Sundance 2013 already wasn't shaping up to be the who's who of festivals (with appearances by Jessica Biel and Daniel Radcliffe, among others), Park City just got infused with some serious A-List power.
Today, the out-of-competition Premieres and Documentary sections were announced for the festival, which runs from Jan. 17 through 27 in Utah, and includes at least one set of famous exes: Ashton Kutcher and Demi Moore.
Kutcher's turn as the late, great Steve Jobs in jOBS will be the closing night film of the festival, while Moore's Very Good Girls (which stars Dakota Fanning and Elizabeth Olsen) will premiere. Start placing your wagers on whether the two will have a chilly bump-in on the red carpet…or if Ashton will bring new ladyfriend Mila Kunis.