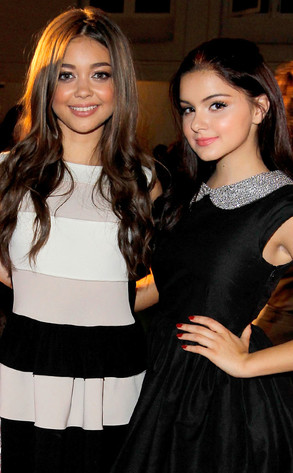 Donato Sardella/WireImage
Ariel Winter may be going through some major family drama right now, but it's good to know she has her Modern Family peeps to lean on.
Sarah Hyland, who plays the 14-year-old's older sister on the hit series, says they really are like, well, family.
"Ariel is like a little sister to me," Hyland, 22, told me at yesterday's Trevor Live benefit for the Trevor Project, a suicide hotline for LGBT youth. "I love her to death and try to talk to her every week at least [or] I try to text her because we haven't been working right now. I just want the best for her."