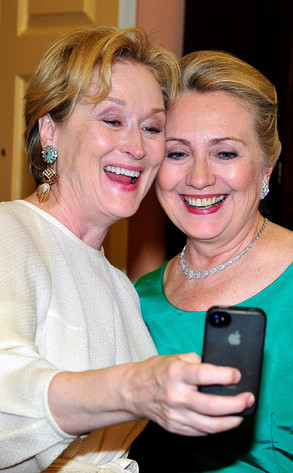 Ron Sachs - Pool/Getty Images
Say cheese!
It's good to know that even ladies like Meryl Streep and Hillary Clinton put that iPhone front-facing camera to use.
The Oscar-winning actress and secretary of state were caught having a little selfie photo shoot while at a dinner for Kennedy Center Honorees at the State Department in Washington, D.C., on Saturday night.