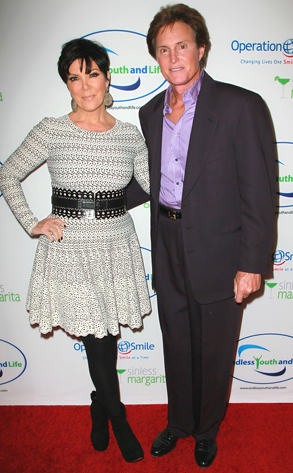 David Livingston/Getty Images
Count Kris Jenner as one who isn't putting much stock in the rumor that she and husband Bruce Jenner are divorcing.
"I said, 'Honey, I think we're getting a divorce,'" she joked to E! News, recalling how she called her husband of 21 years on Wednesday morning to inform him that the National Enquirer had predicted their imminent split.
"He said, 'Honey don't bug me with this. I'm at the hobby store buying helicopter parts.'"